Design with PowerPoint 3D Like a Pro
Create Stunning 3D Diagrams in PowerPoint 
Present Slides That Look Like They Were Created With High-End 3D Software
Step-by-Step PowerPoint Training on 3D Tools & Diagrams
Most presenters struggle with the same old ' default' slides. 
They get stuck with using basic SmartArt or stock images that don't reflect their ideas strongly.
They don't realize that PowerPoint is a fairly advanced software in terms of its features.
It has extensive 3D features...
 * What if you could create beautiful looking 3D diagrams for your presentations?
* What if your slides could look like they were created in high-end 3D editing software?
Yes. PowerPoint does have these features and it can be fun to create such slides!
Using 3D gives a realistic look and feel to your slides. 
Relevant 3D Diagrams can make your slides standout in a classroom or in the boardroom.
It can create excitement and engagement...
This course allows you master the power of PowerPoint 3D.
Most PowerPoint help ( books, courses) just provide a basic overview of the tools. 
In this course, you'll learn not just the tools but how to actually use them by creating different diagrams.
Practicing these diagrams will give you the skills to design your own 3D diagrams. 
You can use these 3D tools not only to create diagrams in PowerPoint, but also to create icons, logos and more for your ebooks and websites.
By the time you finish the course, you would be able to create really beautiful looking 3D Diagrams quickly and easily.
You will learn all the tricks and techniques that make it happen.
So are you charged up to master 3D in PowerPoint?
Here are some of the reasons to follow this training program: 
Create assets for classroom training and boardroom presentations
Learn the skills to create different types of diagrams with PowerPoint
Get skills you can use for other aspects of creating presentations.
You will get full lifetime access for a one-time fee -
23 Videos (120 Minutes)
15 PowerPoint Files + 1 PDF Files
I am excited to take you on the journey. Let's jump right in.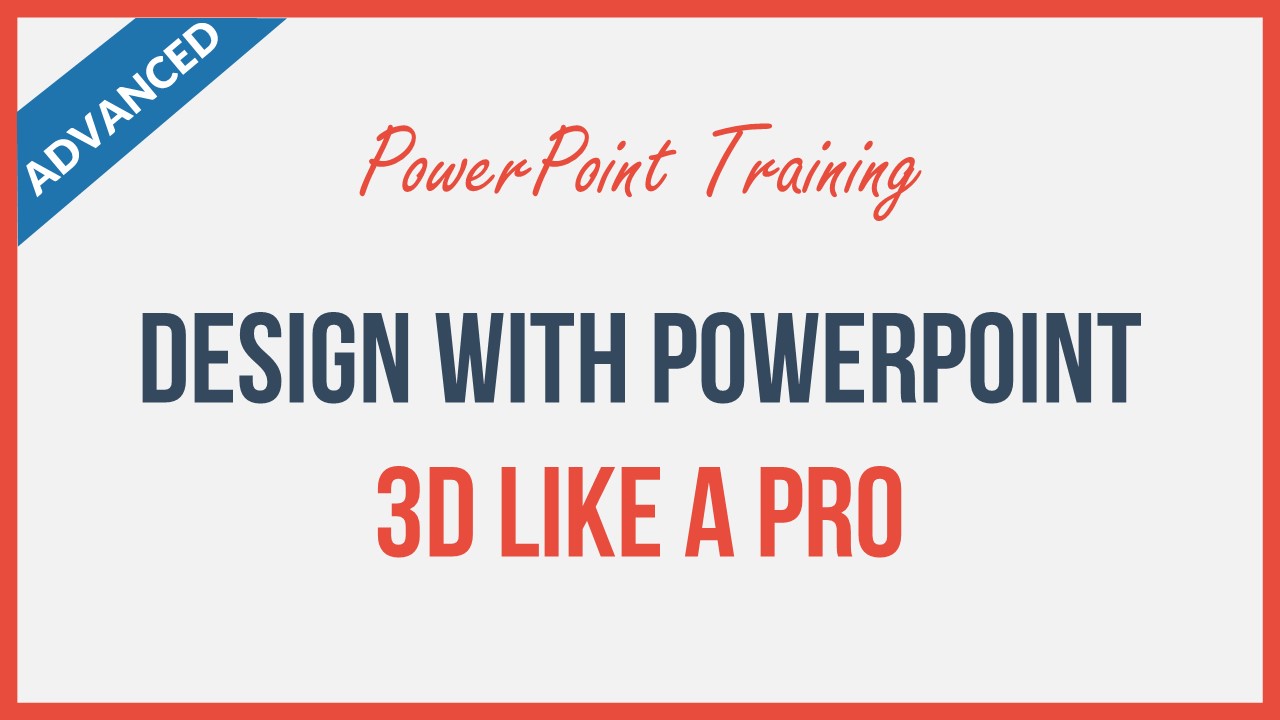 Who is the Course Useful for?
Trainers and eLearning developers keen to engage their audience
Acadamicians who want to add an element of fun to their slides
Any presenter who wants their slides to standout
Designers who create brochures, ebooks and resumes
Sign Up Today & Get These 3 Bonuses Worth $54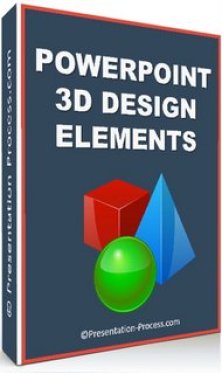 #1 : Creating 4 PowerPoint Design Elements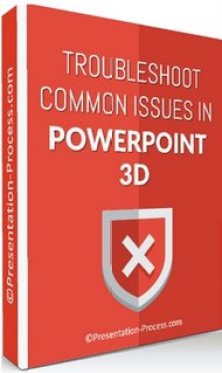 #2: Troubleshooting 4 Common 3D Issues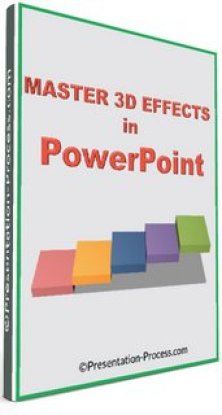 #3: Mastering 3D Tools PDF File