NEW! Creative Morph Transition Course - for Beginners
Learn 15 useful and engaging ways to use PowerPoint Morph. Download original PowerPoint files
What is covered in this Course?
Course Curriculum
Available in days

days after you sign up

Coming Soon
Available in days

days after you sign up

Creative Morph Transition for Beginners
Available in days

days after you sign up

BONUS VIDEOS and RESOURCES
About Creative Morph Transition Course
This course is to help you understand the various creative possibilities of Morph Transition - even if you are a newbie.
We have ensured that there is no theory in the course, and every technique is taught with simple exercises.


Captivate your audience with techniques like :
- Dramatic Text Reveal
- Switch Technique
- Practical Picture Zoom technique
- Pan and Zoom effect to reveal picture details
- Present your lists with rolling highlights
- Make SmartArt diagrams engaging
- Use Spolight effect to highlight one point at a time
- Timeline with pictures zooming in to one picture at a time
- Using moving highlight to present your process/ pictures or steps
All techniques are easy for even a beginner to follow.
You can also download the pptx files for each of the 15 techniques.
Join the course now to get started!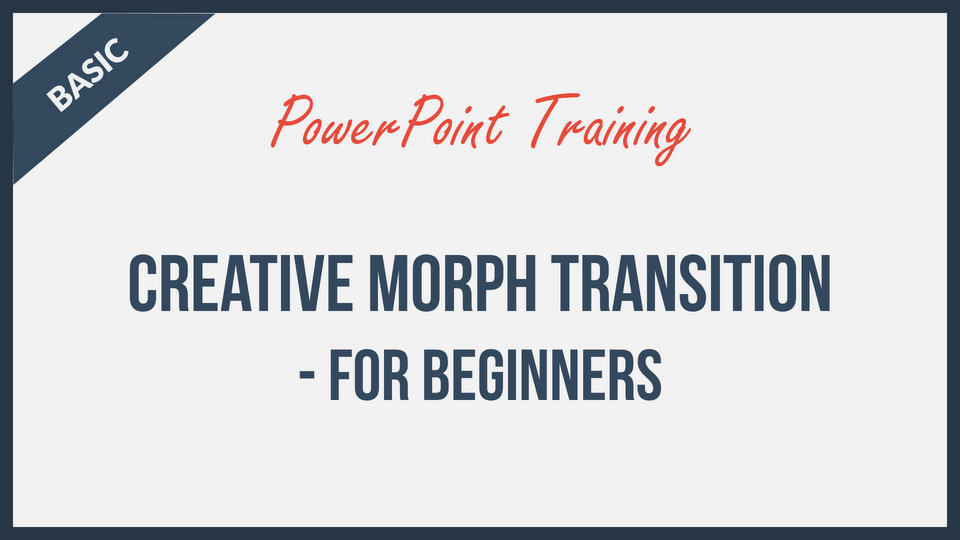 What you will get in this Course:
Introduction to Morph Transition
112 Minutes of Step by Step Videos
15 Tutorials for Different Morph Effects
15 PowerPoint Files
Bonus: 3 Morph Tutorials + PPTX Files
Note: This course is already available for active subscribers of PowerPoint Mastery Program.