​Comprehensive All In One
PowerPoint Bundle 2.0
4500+ PowerPoint Templates to Make Your
Presentations Beautiful & Engaging

What You Get with Comprehensive Bundle 2.0:
Templates from all 7 Packs: CEO Packs 1 & 2, Visual Graphs Pack, Flat Design Pack, Modern Templates Pack, Advanced Animations Pack & Hand Drawn Graphics Pack
+ 1200 NEW Templates
:

 Totally new templates with fresh animations and a modern look & feel
+3200 Re-imagined Templates: Every template re-imagined with new animation or design
+Latest Effects: Templates with Morph Transition effects


+ Bonus #1 Makeover Training: Step by Step Videos on using templates to make over your slides
+NEW! Bonus #2 140 List Templates Pack: Newly released animated PowerPoint List templates
+Bonus #3 750+ Graphic Assets: Useful animations, ribbons, placeholders, arrows, certificates & more
+Bonus #4 1000 Editable Icons: Assorted Icons to make your presentations professional
+Bonus #5 Preview File: Printable PDF file to find the exact template you need
What customers are saying about the Comprehensive Bundle:
***
"The templates from presentation process was very useful in designing and re-designing my Management Presentations. It may not look like it but design elements and engagement will make or break your presentation.
The feedback from my first presentation was so good that i decided to redo all my past slide decks for future use. I subscribed to a few of the other top PPT subscriptions online, some paying as much as 299 per year. They claim to have tens of thousands of templates but none come as close to the design features of this bundle.
I will never need to subscribe to another PPT template or service again. Thank you very very much."
David Pope, Managing Director in Oil & Gas Sector
"A tremendous treasure trove of slides that stimulate creativity while providing immediate customizable solutions. Your support was quick, and provided timely response to my question. I overall rate this product as Excellent!"
Kelley Buchanan, CEO of Raven Bear Ventures Ltd.


***
"Great, powerful slides with meaningful visuals to support MINIMAL APPROACH…very helpful for a person like me who does not have time to make or master this on my own! Excellent support with promise to get back within 12 hours but I have always received response before that!!! "


​Kamal Kumar Chawla, HR Ops Leader for Growth Markets, Consulting Industry, US
***
Preview of Templates From Comprehensive Bundle 2.0:
The Pictures & Text in the Templates are Placeholders only. You can replace them.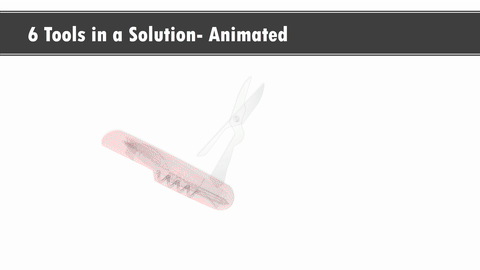 Bullet Point Alternatives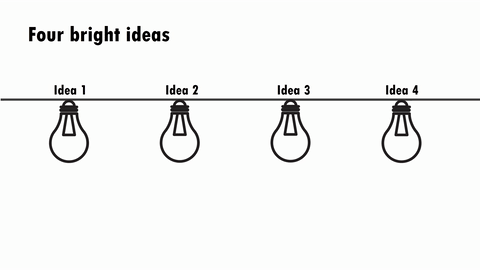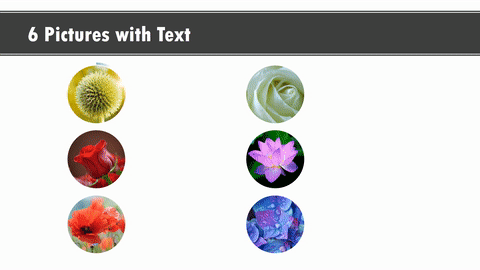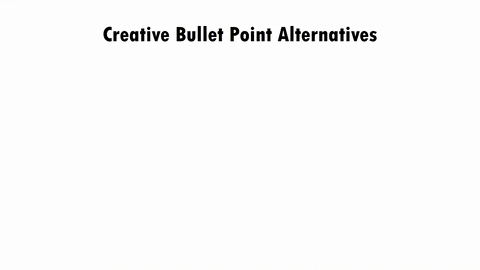 Lists with Hand Animations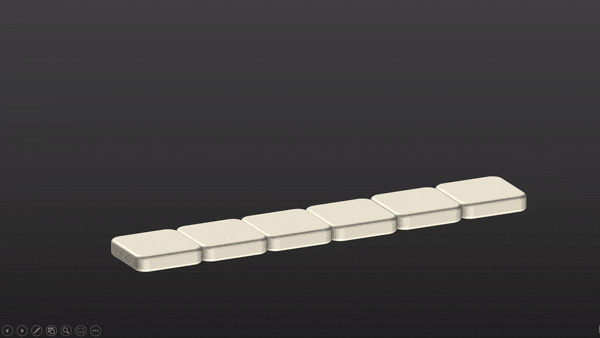 Morph Transition Templates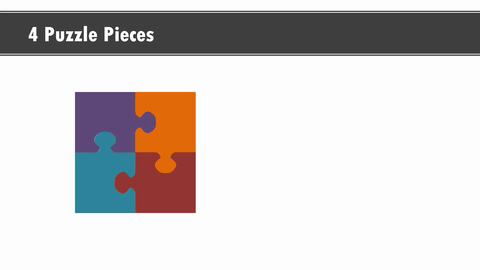 "The templates saved a lot of time. I could visually tell them what I had in my mind. Templates were organized in very nice manner for easy access. The categorization was very useful in identifying the right template without going through 100s of slides."
BS Balaji, Asst Professor, University & Research Center
Download Comprehensive Bundle now
& Get these 4 Useful Bonuses worth $400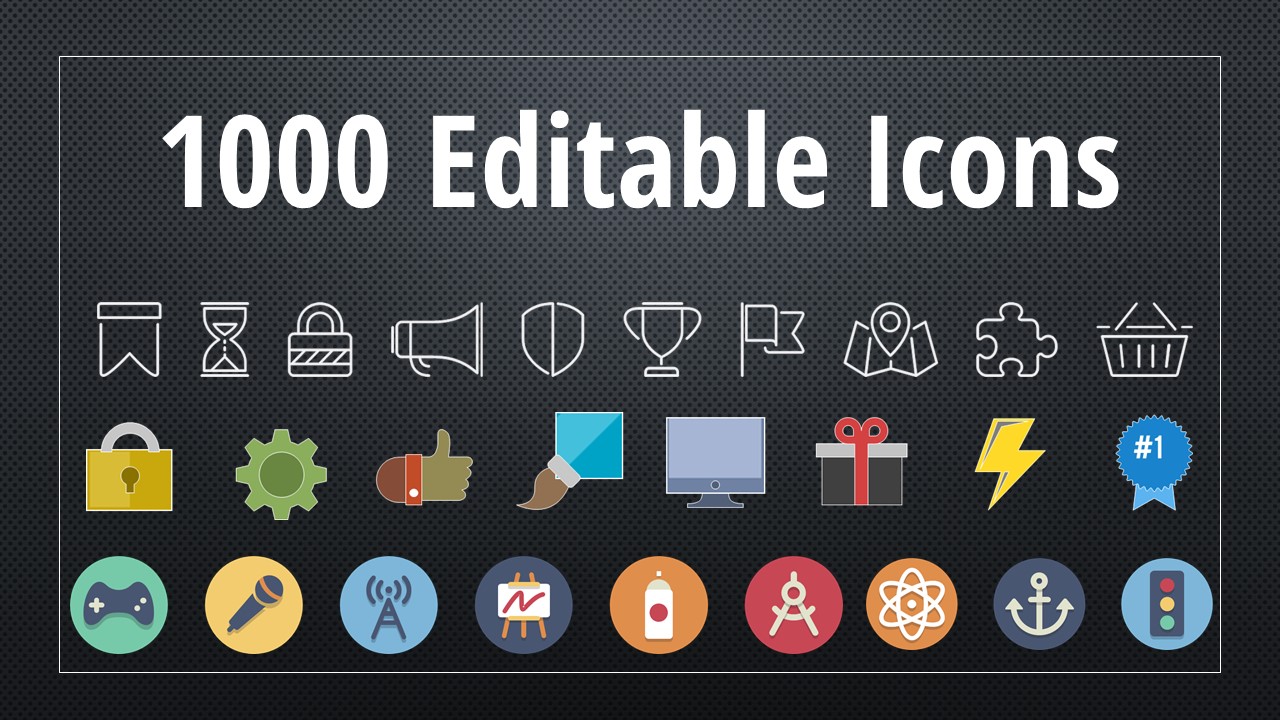 BONUS #1: 1000 Editable Icons
A collection of fully editable icons from different industries like healthcare, software, business etc.
Useful to give a professional touch to any business presentation.
Value: $99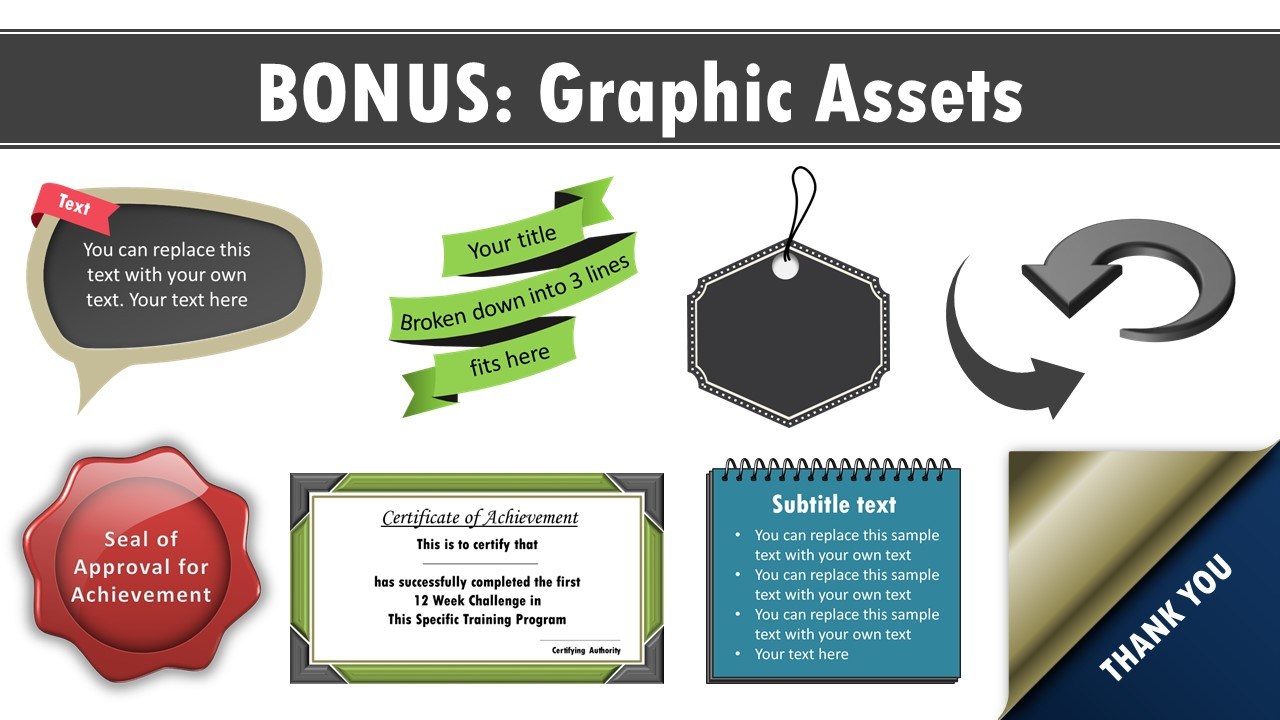 BONUS #2: 750+ Graphic Assets
Make any slide interesting with these assets. Just pick and stick these editable graphics into your slides. Includes arrows, ribbons, tags, badges, certificates, notepaper backgrounds, background textures and more.
Value: $199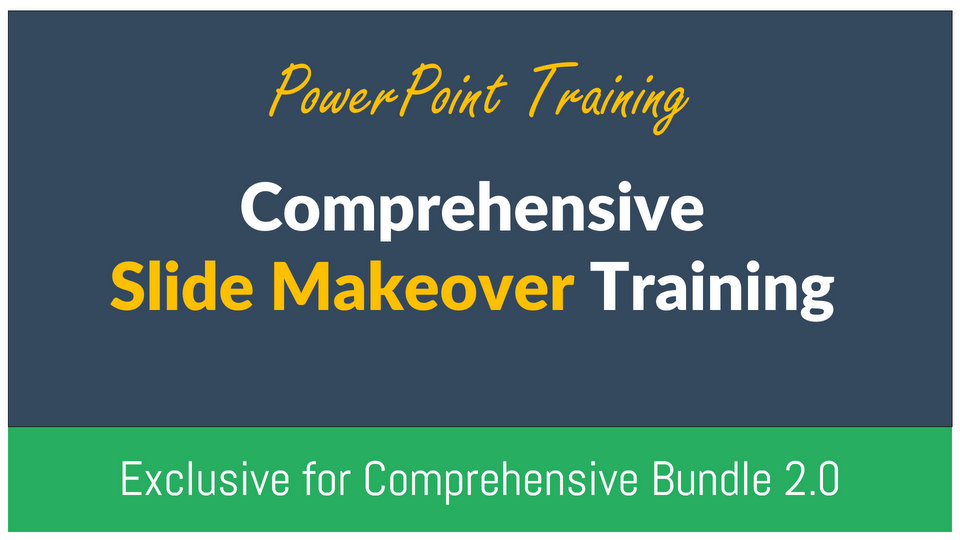 BONUS #3: Comprehensive Slide Makeover Training
Step by step video training on:
3 Step Process to Makeover your slides
How to Customize your templates like a PRO
Bonus Makeover Examples
Course Length: 2 hrs 45 Mins
Value: $110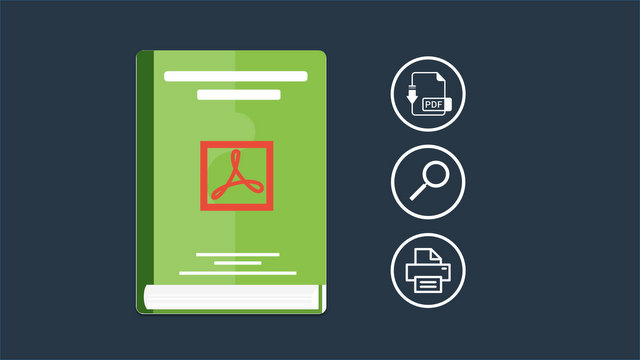 BONUS #4: Printable & Searchable PDF Preview File
Get a preview of all templates in the Comprehensive Bundle 2.0.
Browse through the file to get ideas or search for the exact template you need.
Search using keyword to find a specific template.
Value: $12
3 Reasons Why Comprehensive Bundle 2.0 is Unique


1) It's easier than ever before to create smart looking slides that wow the audience...
Even if you…
Can't design to save your life
Don't know much about PowerPoint and
Have a critical presentation coming up next week.
It's like having a team of expert PowerPoint Designers at your command.


2) Designed by experienced Business professionals who understand your specific requirements
The usual templates available in the market are designed by graphic designers with zero experience in creating and delivering critical presentations.
Templates in Comprehensive Bundle 2.0 are created by experienced business professionals. You can find more about us here.
3) Every template is creatively animated to grab your audience's attention
Creative custom animation helps you grab and hold the attention of even the most distracted audience of today
You get time to explain each point at your own pace instead of letting your audience read ahead and tune you out
Your slides engage your audience and your message is remembered better
That is why thousands of customers over 170+ countries across the world trust our products. 
***
What our customers are saying:
***
MAKES PRESENTATIONS EASY
" There are so many wonderful slides. All of the things we wished we would have had a long time ago. Makes presentations so easy!


Regarding support, I had questions about bundles before I purchased and received great feedback and some samples from Arte and Team. Then again at start up I had questions. Each question was answered quickly and with great help!


Thank you for sharing your product!I found your site when searching Google for images and yours were always the best! We purchased all of the bundles and there is so much good stuff in them! "
Jodie Moreno, Adminstrative Assistant in Grocery Industry
***
EXCELLENT TEACHING & COACHING TOOL
The templates have provided me with eye-catching pre-made animations and displays to relay sometimes complex information to use with my clients. They are excellent teaching and coaching tools. The beautifully crafted templates have liberated me from boring lists, mere documents and the standard tedious blog layouts.
Coach Ruth Toal, Behaviour Motivations Analyst & Emotional Intelligence Coach, Coach Ruth Toal & Associates
***


FRESH IDEAS
"Getting the entire package opened up a whole new world of creativity.
Having created presentations every week, for the last few years, has dried up my creativity and my presentations started looking boilerplate-boring.
I love the creative animation templates, the fresh ideas and the ease with which I can apply them to my own work. "
Elizabeth Martin, Presentation Designer, U.S.
***
WONDERFUL WORK
" Hello Sir and Madam, I have been following you on YouTube since 2016. Since then I have been glued to your channel. Then I started buying your products. Initially I was a bit confused on whether I should buy it or not as I was buying it for my own personal needs and it seemed costly.
But when I started buying, I got addicted. One purchase lead to another and then today I have bought your recent work i.e. Comprehensive PowerPoint Bundle 2.0.
Since morning I have been going through the slides and let me tell I never got bored. You both are my gurus now. Thanks for such wonderful work.
My boss used to say "You throw peanuts & you get only Monkeys, for quality you need to pay big". Till today in 3 years I never felt that my purchase was not worthy.... Thank you once again!
Ajit Kumar, India
***
INTERESTING FOR AUDIENCE
Very professional, saves a lot of time, presentations gives much more information, more interesting to the audience, easier to remember for the audience
Erik Hodneland
***
MAKE CREATION EASIER
The templates are amazing and they make creation of presentation easier and more beautiful
Samuel Taiwo, Self Employed
***


VERY IMPRESSED
" Yes, the bundle has been very useful, in fact before buying bundle I tried several other small packages from presentation process, the response from my audience has been excellent. Therefore I decided to make one time useful investment and bought Comprehensive all in one bundle now. I have gone through all the slides and very impressed with package. Thanks"
Soheal Singh Bhati
Team Manager Technical Support
***


" A great package that has helped to improve my presentations greatly. No more boring, just great graphics that put the message across professionally."
Colin Beyer, U.A.E
***


EASY TO CUSTOMIZE
" The All In One Bundle is amazing - very well organized so I can find just the right template. Very easy to customize with my data."
Margaret Putnam, Content Specialist Trainer
***


HIGHLY RECOMMEND
"This bundle pack has been great for multiple presentations, providing strategic animation and visual concepts to otherwise dull content.
Fantastic products - I would highly recommend purchasing!"
Todd Werdebaugh, U.S. 
***


REALLY USEFUL
"The templates have been really useful for us in our presentations. We are also looking at options to purchase other bundles which may enhance our presentations. We are really happy that you are able to produce such wonderful presentations and make it available for presenters who do not have much time to prepare their presentations"
Paul Dawson, Design team
***


ALL ITEMS ARE EDITABLE
"The product is very useful to me. What I like most is all items are editable. Your site was recommended by my friend"
Elein Yang, Finance Director, Dairy industry
***


ENJOYED THE PROCESS
" Completed a research overview and enjoyed the process thoroughly. Will be presented to client in the next two weeks and cannot wait to hear feedback."
Lida Groenewald, Researcher, Lida Groenewald Research Consultants
***


SAVES A TON OF TIME
"It gives me a lot of ideas I would not have otherwise thought of. It saves me a ton of time and lets me focus on content as opposed to design."
Syed Ali, Solutions Engineer, Software Company
***


USED IN E-LEARNING
" I can use it for in eLearning modules that I am developing. I have used quite a few of those in the new e-Learning course I am currently developing such as, the clipboard and the white board and loved the ones to replace bullet points."
Preeti Mathur, Trainer


TAKEN ME TO THE NEXT LEVEL
"I am a business strategist (IT Project Manager). I consistently interact with Senior Tier/Executive Tier Management. This interaction requires highly seasoned communication and 'PRESENTATION' skills. Your product has taken me to the NEXT LEVEL – Thanks Big time for making this product available (IT IS PRICELESS)."
Sam Hazziez
Senior IT Consultant at Preferred Professionals Business Group
***
MAKES CREATING PRESENTATIONS EASY
"The templates are amazing and they make creation of presentation easier and more beautiful"
Samuel Taiwo, Self-employed, Current Solution Education
***
CLEAN WAY OF PRESENTING INFORMATION
"Very good and handy C.O templates. clean way of representing essential information in a very specific and non clustered manner"
Katti Raghavendra, General Manager
***
EASY TO FIND SLIDES TO FIT MY MESSAGE
"I can easily choose one which fits the message I want to convey, or point I wish to make. If I have more than one point for a slide, it has been easy to extend the slide itself"
Rodney Man, Lecturer - Graduate Business School, Wits University
***
USEFUL FOR FACILITATION
"I find them extremely useful for my facilitation sessions. Love the various modules and it becomes explaining concepts so easy using the templates"
Srinivas Peri, Founder, Storycrafting
***
Join these presenters and start making over your own presentations...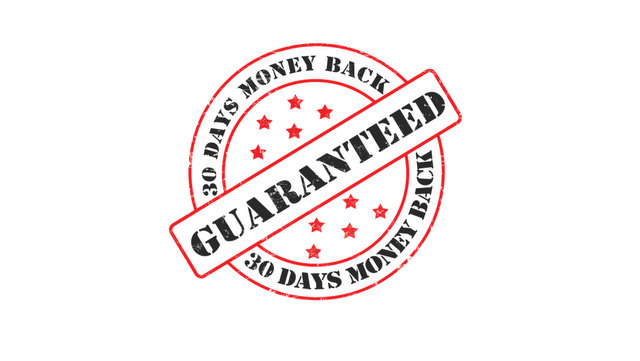 30 Day Money Back Guarantee
If my product doesn't make a measurable difference to your presentations, you can write to us within 30 days of purchase, and we'll refund 100% of your money. 
*In case of installment payments, the money back guarantee is applicable to first 30 days after purchase -that is - for the first installment only.
After all, if you are not happy with our product, we don't deserve your money. It's that simple.
Ramgopal
*This is a limited time offer and can be withdrawn at anytime.
AUDIENCES ARE SUPER EXCITED ABOUT THE QUALITY OF MY PRESENTATIONS
" I have used several of the bundles over the last 4 years in my work as trainer on EU grants. I give complex trainings about how to obtain the most prestigious grants in the European Union for audiences of people who are at a minimum 7 years after PhD up to full professors across all disciplines. Which has now completely changes to modular online lectures since the covid-19.
Four years ago I wanted to change the business model from live training to e-learning. I found the Teachable website. The advise from Teachable to work with pictures (photo's) did not work for me at all. 
And that is when I stumbled across your work. I think it was the videos on youtube and in particular the word animated powerpoint. Using Advanced Animations and lately the Modern pack, I have been able not only to make my ppt more attractive but also conceptually far more informative. 
The more I understand how to use the templates the better I've become in rethinking what key is in what I want to help my audience to re-conceptualize in what it takes to be successful in their applications.
Every year, I seem to be able to enrich my insight and therefore to come up with better visualized slides that are more coherent in the storyline through the animations and visualisations. 
To cut a long story short: In Bundle 2.0 I found in particular the tools offered in understanding how to simplify the categories of templates very insightful. Furthermore the different Bundles made me aware of the fact that also in the groups I talk to there may be different Bundles more appropriate for different groups.
I just realized that the power of the Hand Drawn bundle would be excellent for train the trainers sessions where I need them to come up with the visualizations for their story. The hand drawn slides seem somehow more open for own interpretations and therefore good for inviting group work. Therefore I'm deeply grateful, how your templates over the years have allowed me to make the transition and where I have audiences super excited about the quality of my presentations."
Lotte Jaspers
Director, Trainer in Training and Consultancy
*Verified Purchase