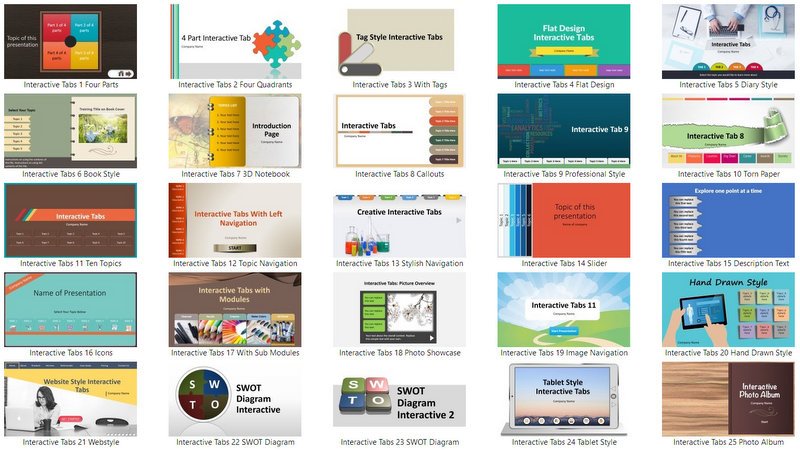 What you will find in this pack:
Each set is professionally created with color themes, fonts, text boxes & diagrams.
Fully editable for color, fonts, backgrounds etc.
Integrates with any PowerPoint Template
Use in any version of PowerPoint
Save time creating your slide decks!
Make any Presentation Interactive!
You need no longer worry about creating hyperlinks between slides and wonder if they would work flawlessly in your sessions.
Don't spend time selecting colors, setting up background designs or making your text more visual.
We've done all the hard work for you. You just need to click and replace the sample text in the interactive templates to make your training or corporate slide deck interactive.
Save Time Creating Training Videos & E-Learning Content
Create Stylish Corporate Presentations
Design Brochures or Kiosk Presentations
Craft Beautiful Informational Presentations